Rebecca Gardea
Designer
Rebecca Gardea is a graphic designer and artist based in the Bay Area, California. She holds an MFA in Design from the California College of the Arts. Her practice explores experience and emotion through print, digital, and video. Her recent video work entitled "_ stretch" received an honorable mention from the SF Design Week 2021 awards and the Graphis Silver Award in the New Talent 2022 annual competition. This project sought to create an experience rather than document an experience, allowing participants to bring their own context to the work. Rebecca currently works as a content designer at Adobe and freelance designer and co-founder of GRL GRP.
Rebecca takes a phenomenological approach to her work and seeks to present designs that leave space for viewer or user participation rather than prescribing a specific reaction. Learning through experience is essential and leaves a lasting impression and room for the mind to explore.
---
Bodies in Space: Touching stuff making things
Exhibition, Researcher, Co-Host
2020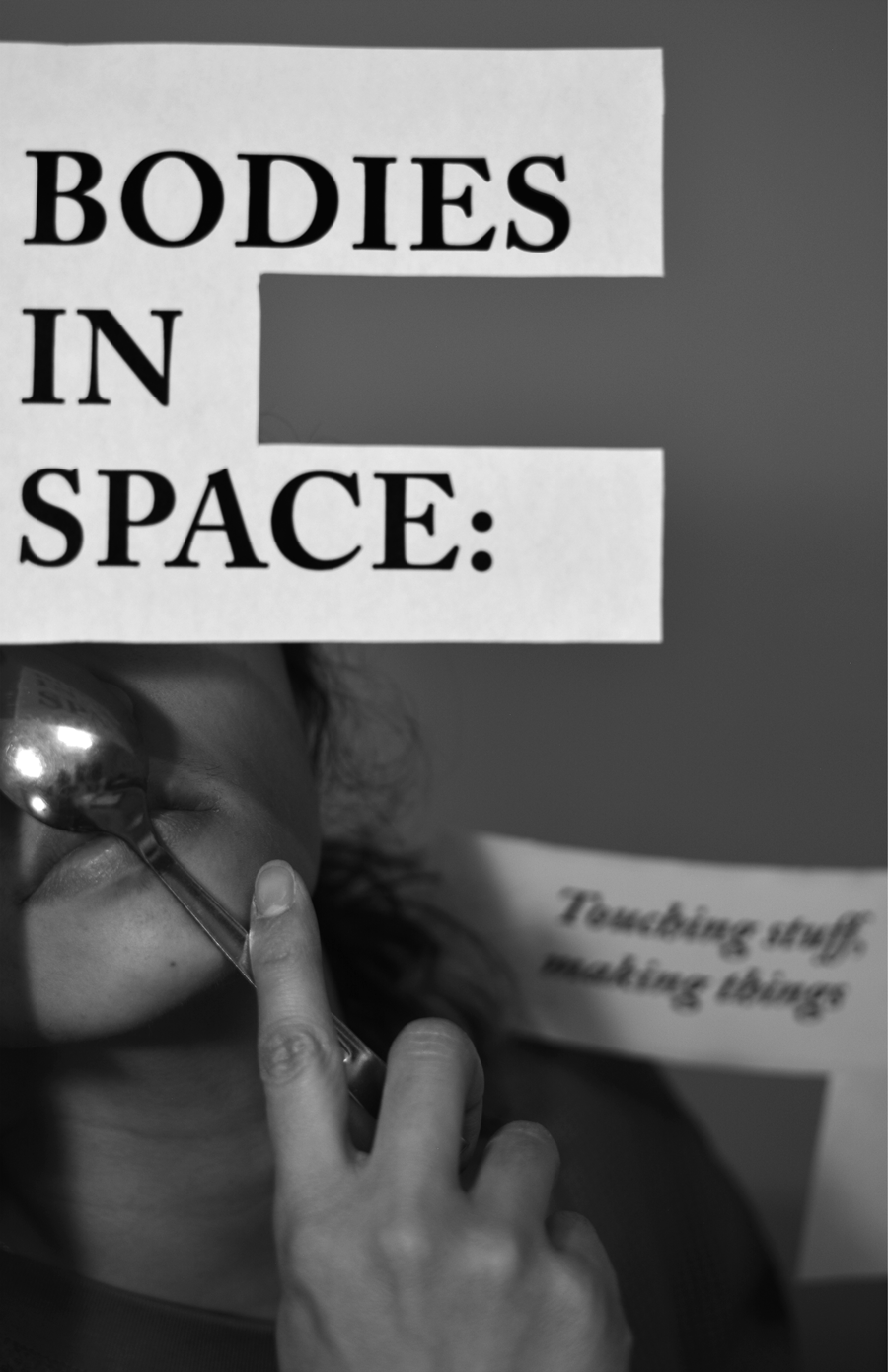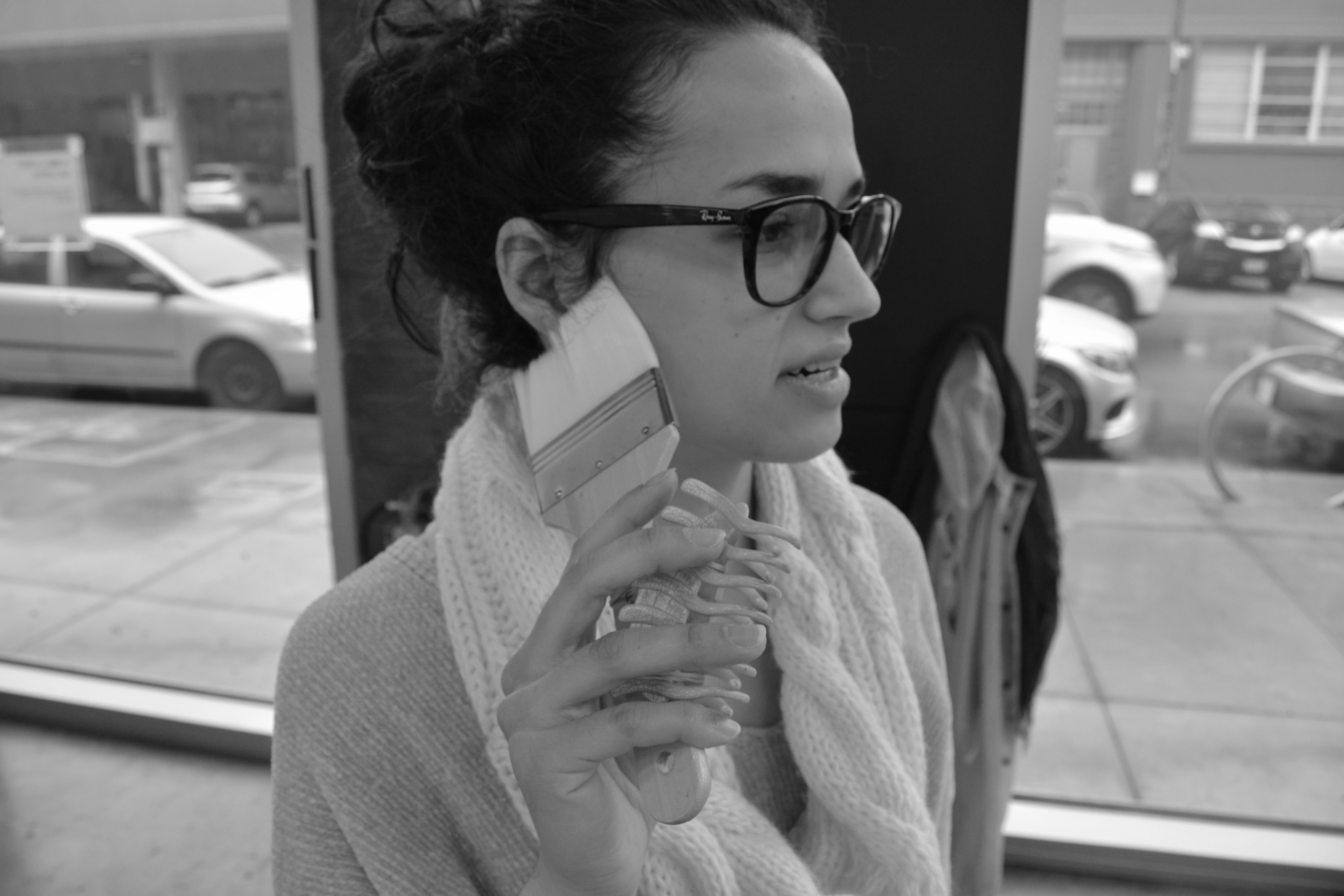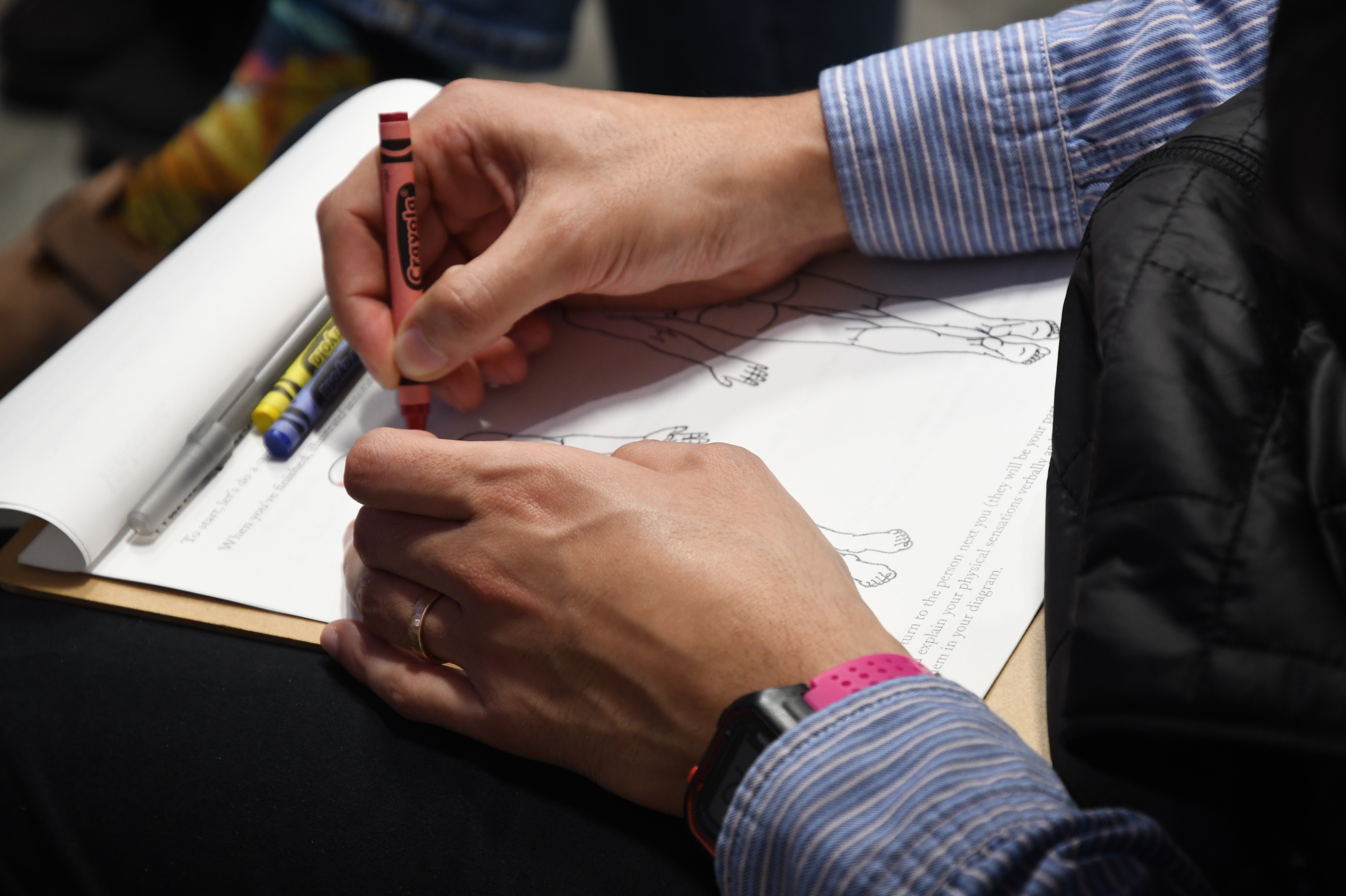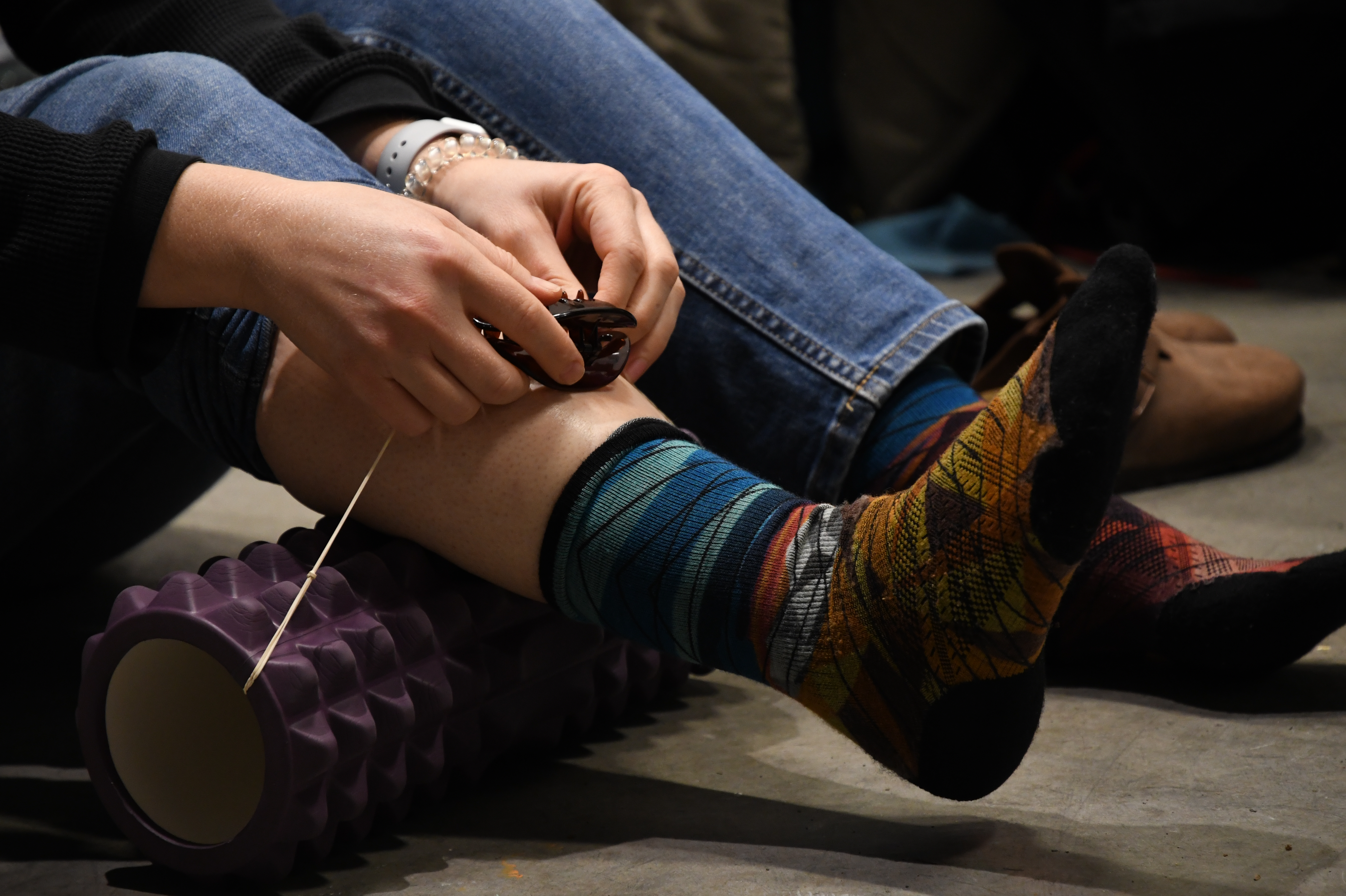 ---
Overprint Project
Exhibition, Designer, Co-Host
2020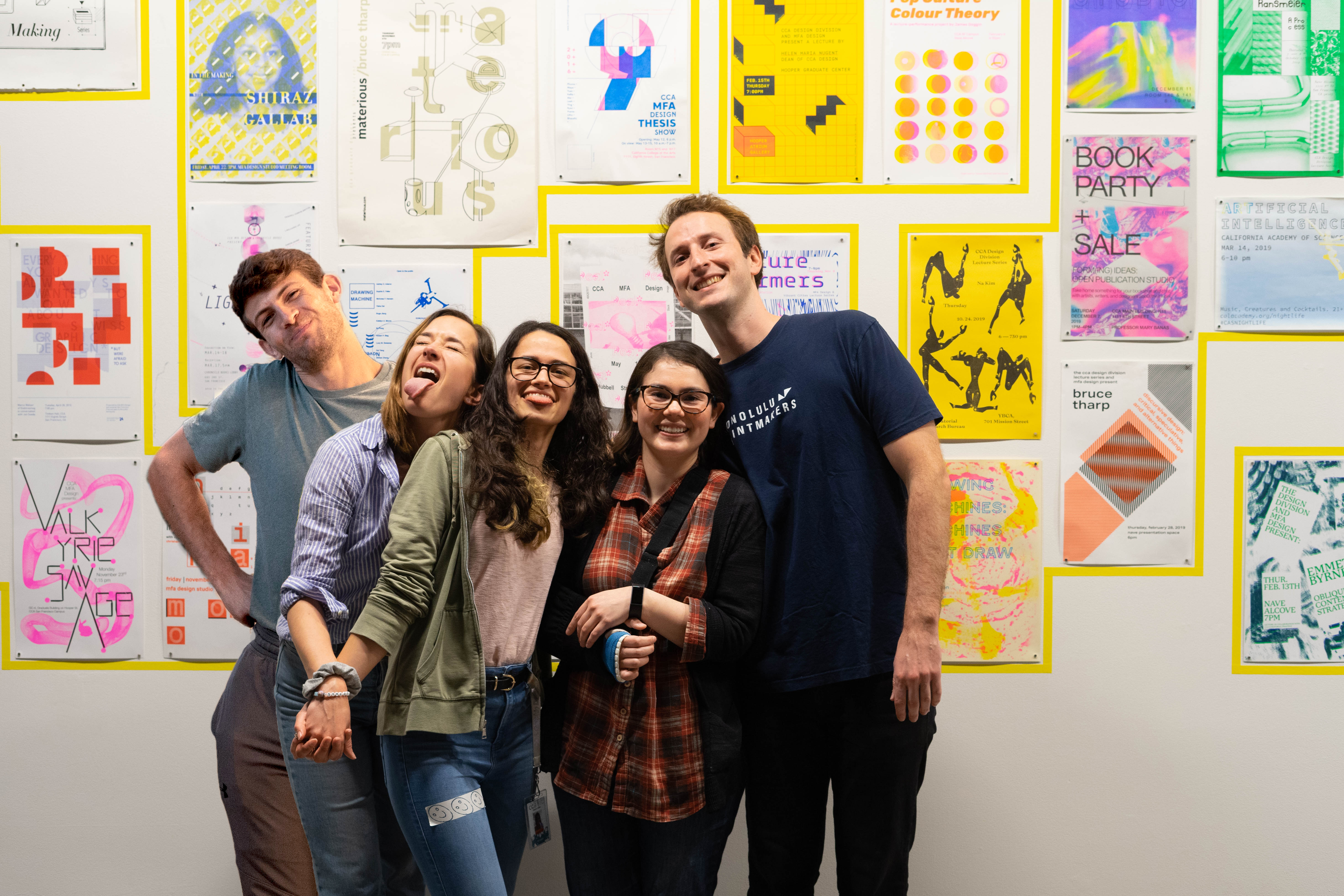 Designer & Co-Host


Date: February 27, 2020
Location: 131 Hubbell Street, San Francisco, CA
PROJECT SPACE TAKEOVER #5 | OVERPRINT: POSTER EXPLORATION FROM MFA DESIGN

Overprint Project is a student based group that brings together MFA design students from all levels to design posters—both independently and collaboratively—for the lectures, workshops, and events hosted by the MFA Design department. Over the past six years, various incarnations of Overprint Project have provided MFA Design students extracurricular opportunities to work quickly, explore, and experiment through the medium of the poster. This exhibition provides a unique opportunity to see several years' worth of student-generated ephemera presented both retrospectively and concurrently. Through the work on display, viewers can observe the shifting visual and procedural interests of MFA Design students over time, and then experiment with poster construction themselves by making a small scale poster using stamps and stickers.

---
Drawing Machines
Exhibition, Designer, Co-Host
2019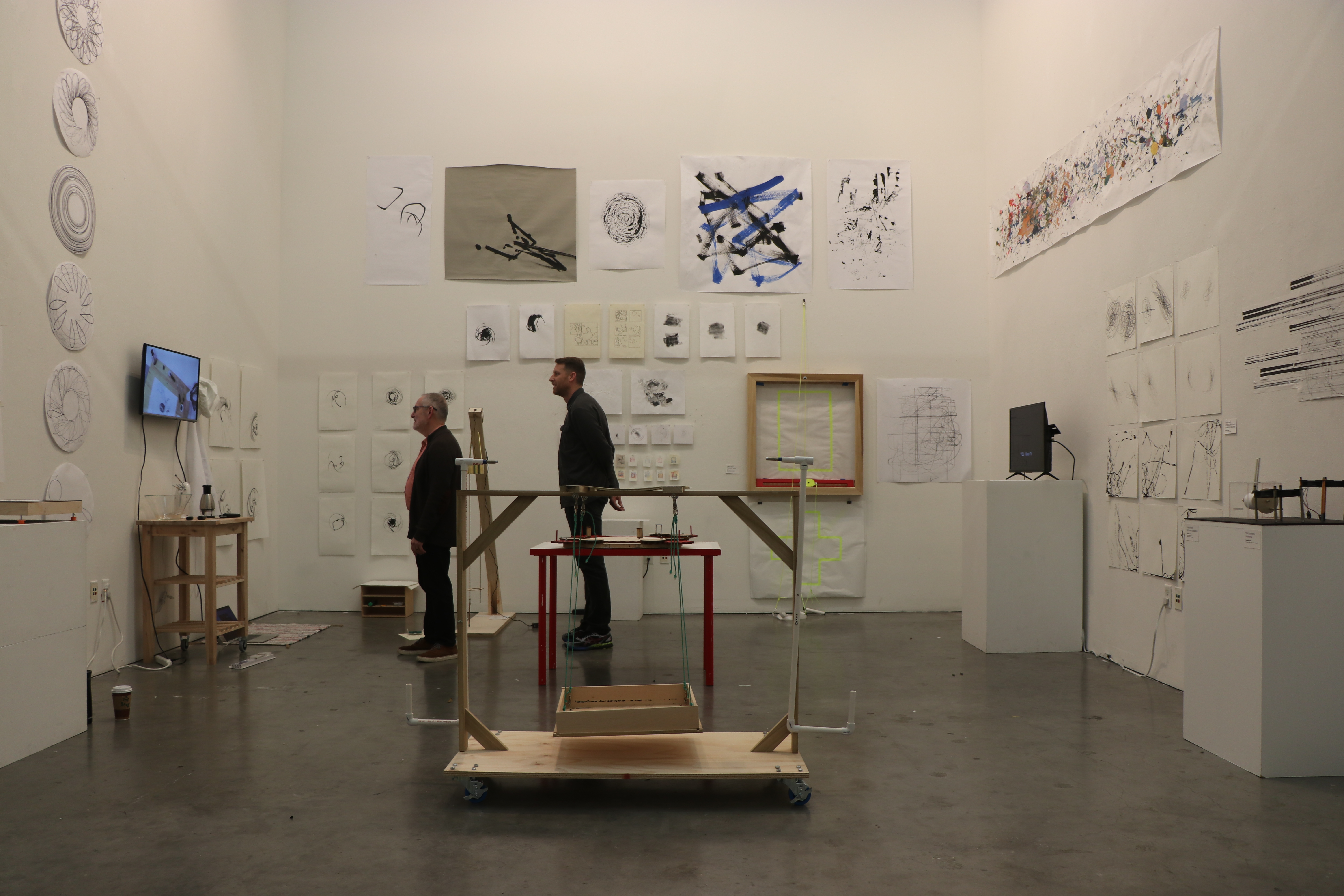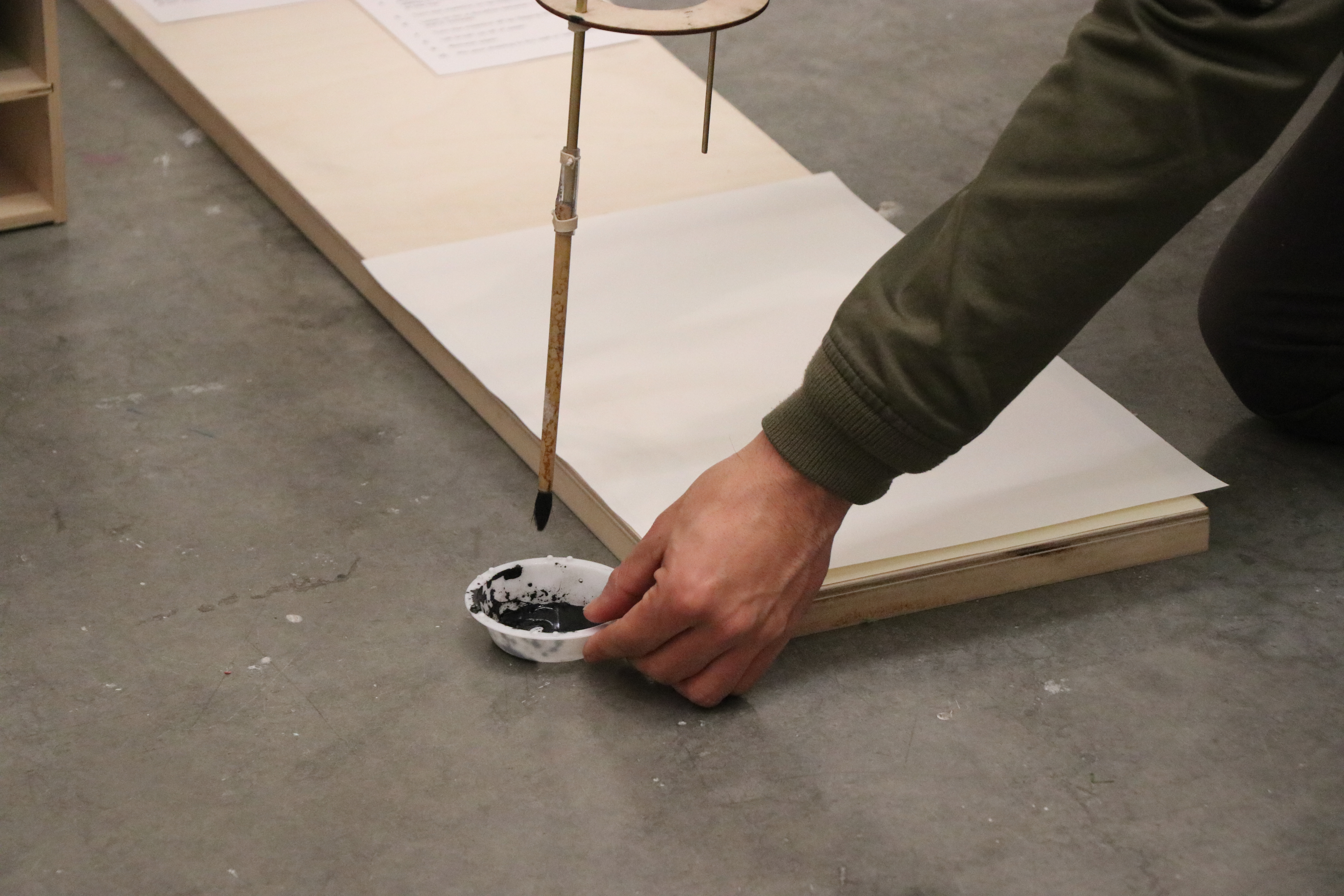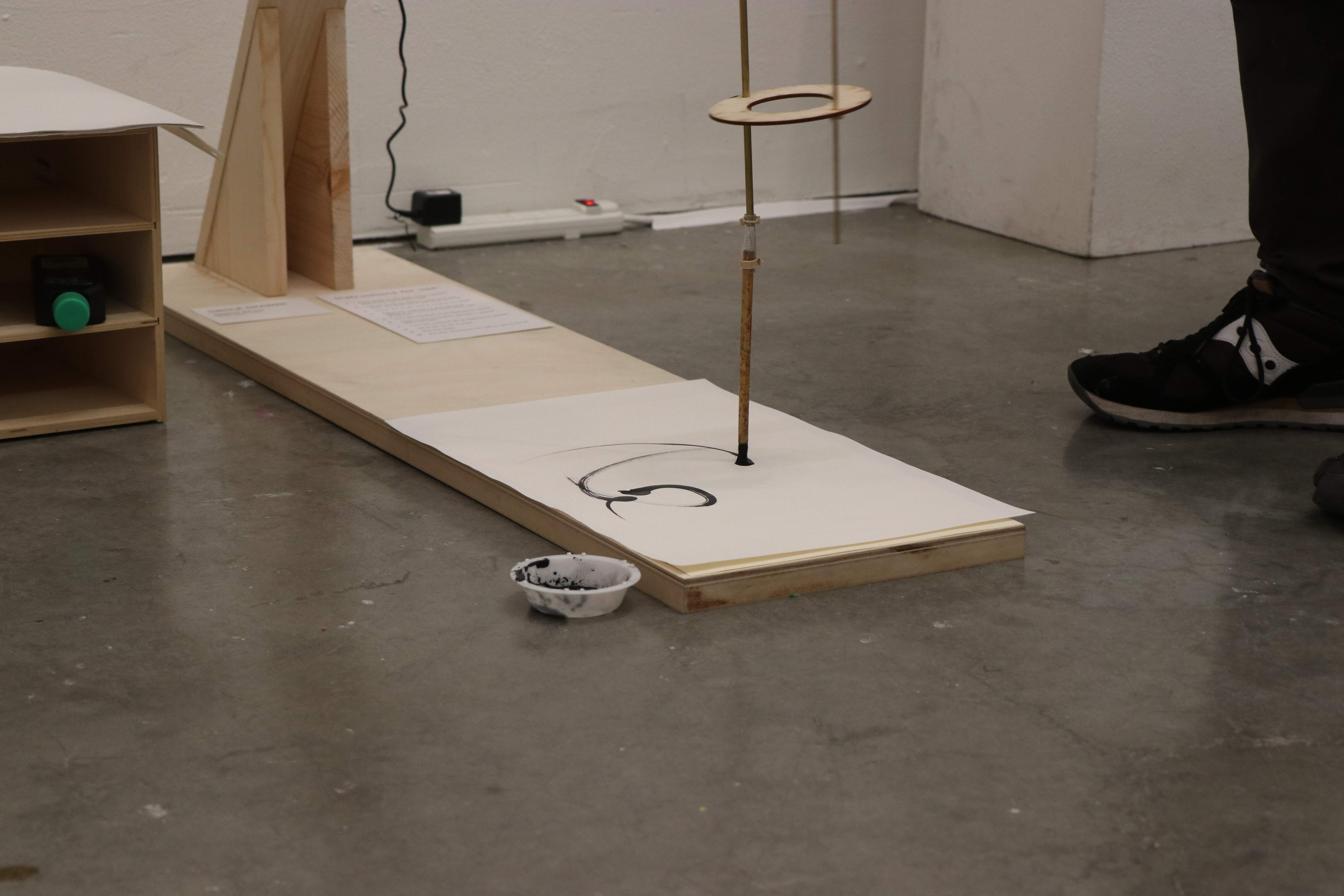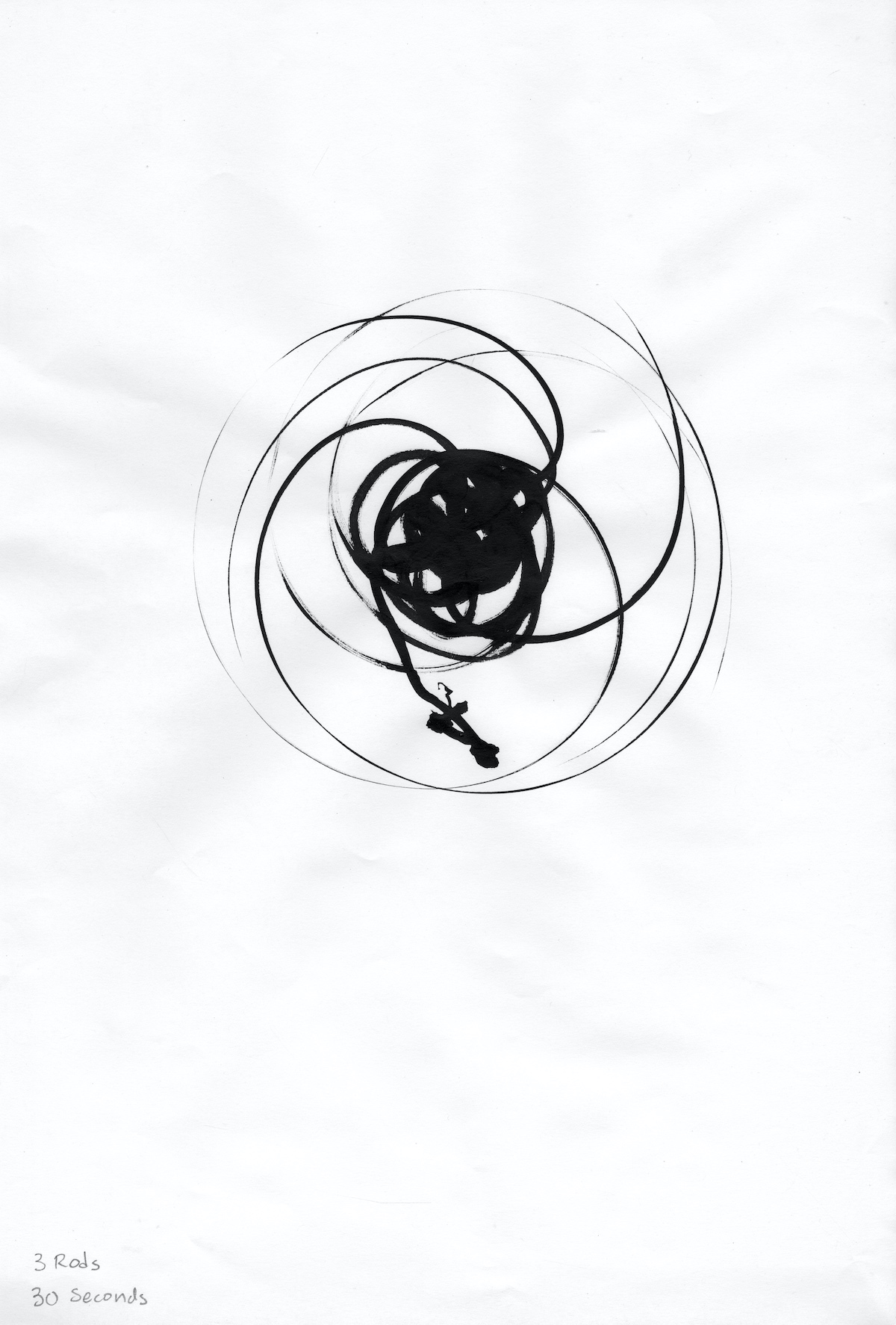 Date: December 12, 2019
Location: 184 Hooper St, San Francisco, CA
A crossover between graphic form, man, and machine. Design shapes our physical and emotional experience of the world. The machine interacts with the body in its operation. The mark it makes creates tension and action within the viewer, as traces of how it was made.
---
Does purpose create comfort?
Video, Exhibition, Designer, Co-Host
2018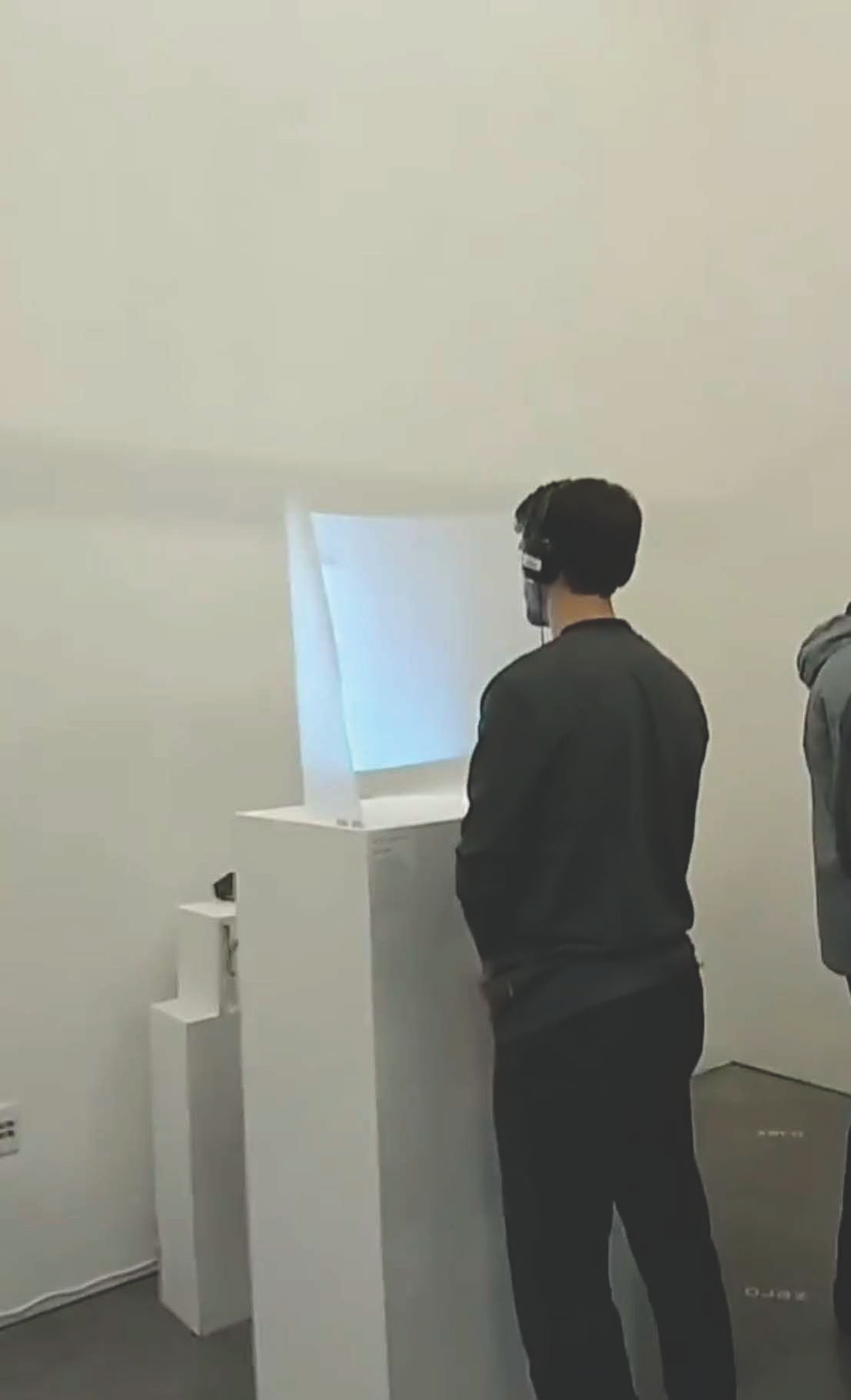 Duration: 1:43
Medium: Motion Graphics, Video
Date: December 12, 2018
Location: Graduate Center Atrium, 184 Hooper St, San Francisco, CA
ZERO AN EXHIBITION: MFA GRADUATE DESIGN YEAR ZERO
Floods caused by global warming have drastically reduced the human population. In order to survive, humanity has formed a connected society. Each individual has their role to play in society, and with the absence of choice, humanity has created a better, more collaborative world.