Rebecca Gardea
Designer
Rebecca Gardea is a graphic designer and artist based in the Bay Area, California. She holds an MFA in Design from the California College of the Arts. Her practice explores experience and emotion through print, digital, and video. Her recent video work entitled "_ stretch" received an honorable mention from the SF Design Week 2021 awards and the Graphis Silver Award in the New Talent 2022 annual competition. This project sought to create an experience rather than document an experience, allowing participants to bring their own context to the work. Rebecca currently works as a content designer at Adobe and freelance designer and co-founder of GRL GRP.
Rebecca takes a phenomenological approach to her work and seeks to present designs that leave space for viewer or user participation rather than prescribing a specific reaction. Learning through experience is essential and leaves a lasting impression and room for the mind to explore.
---
Thesis Book
Book
Design, Designer, Researcher
2021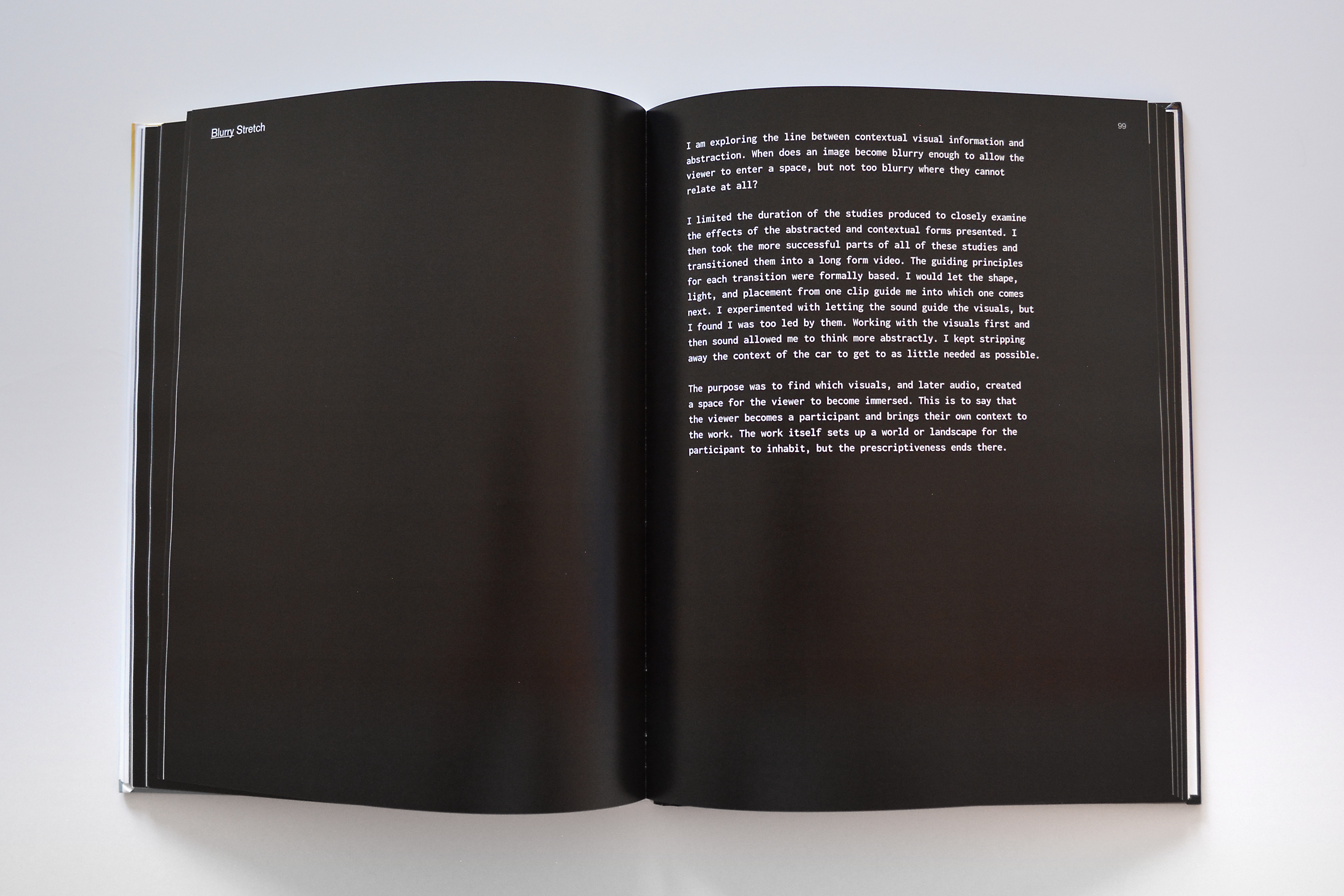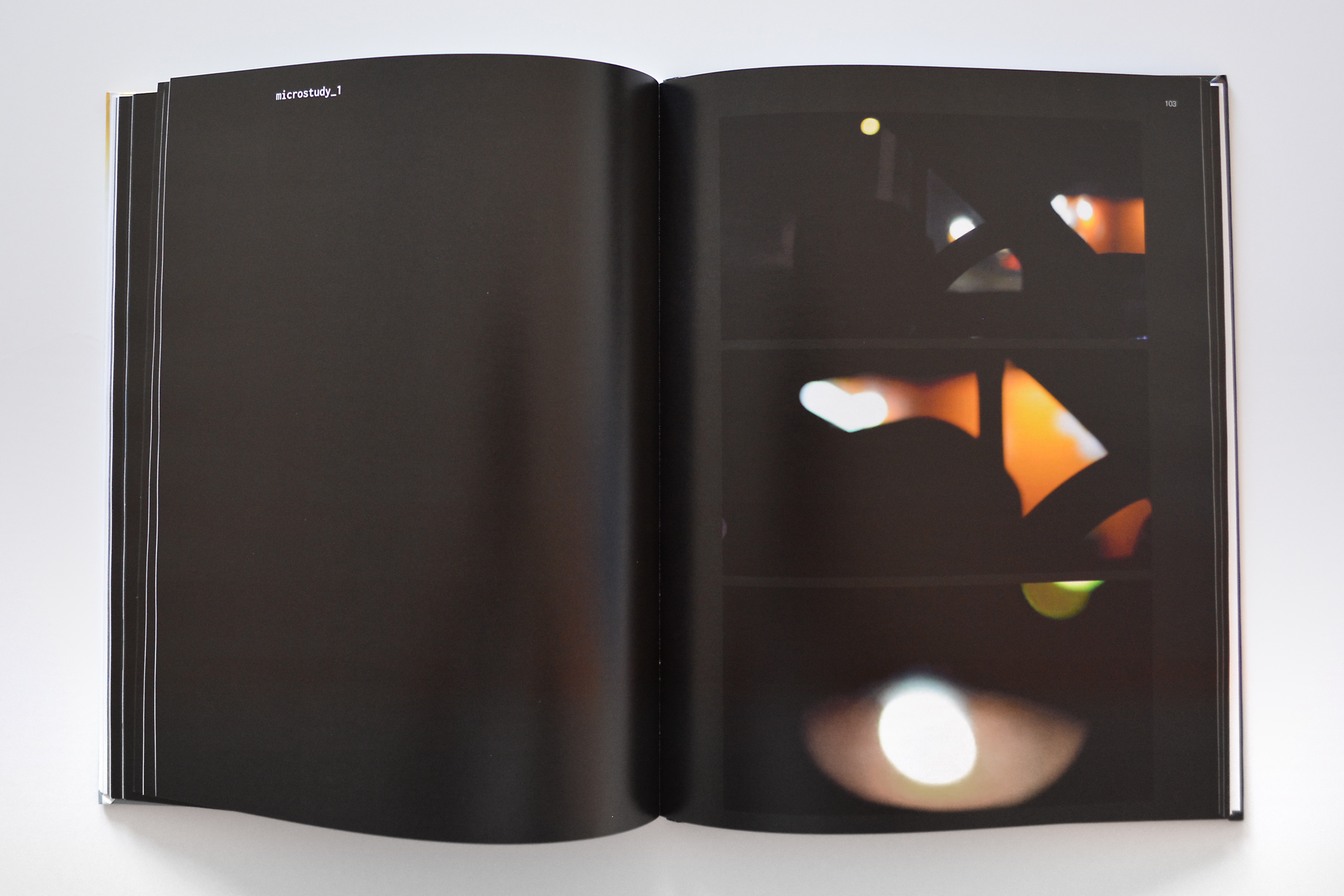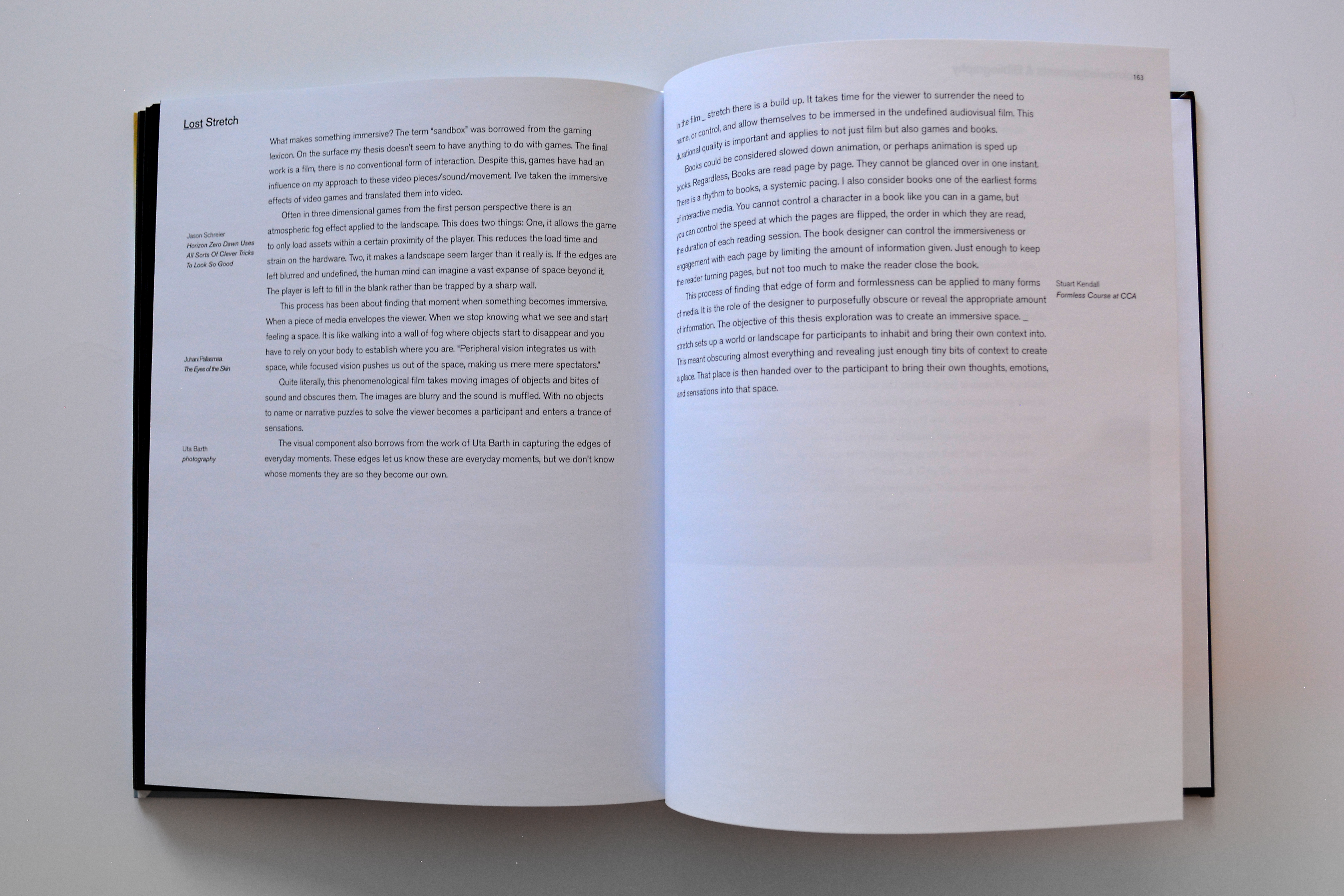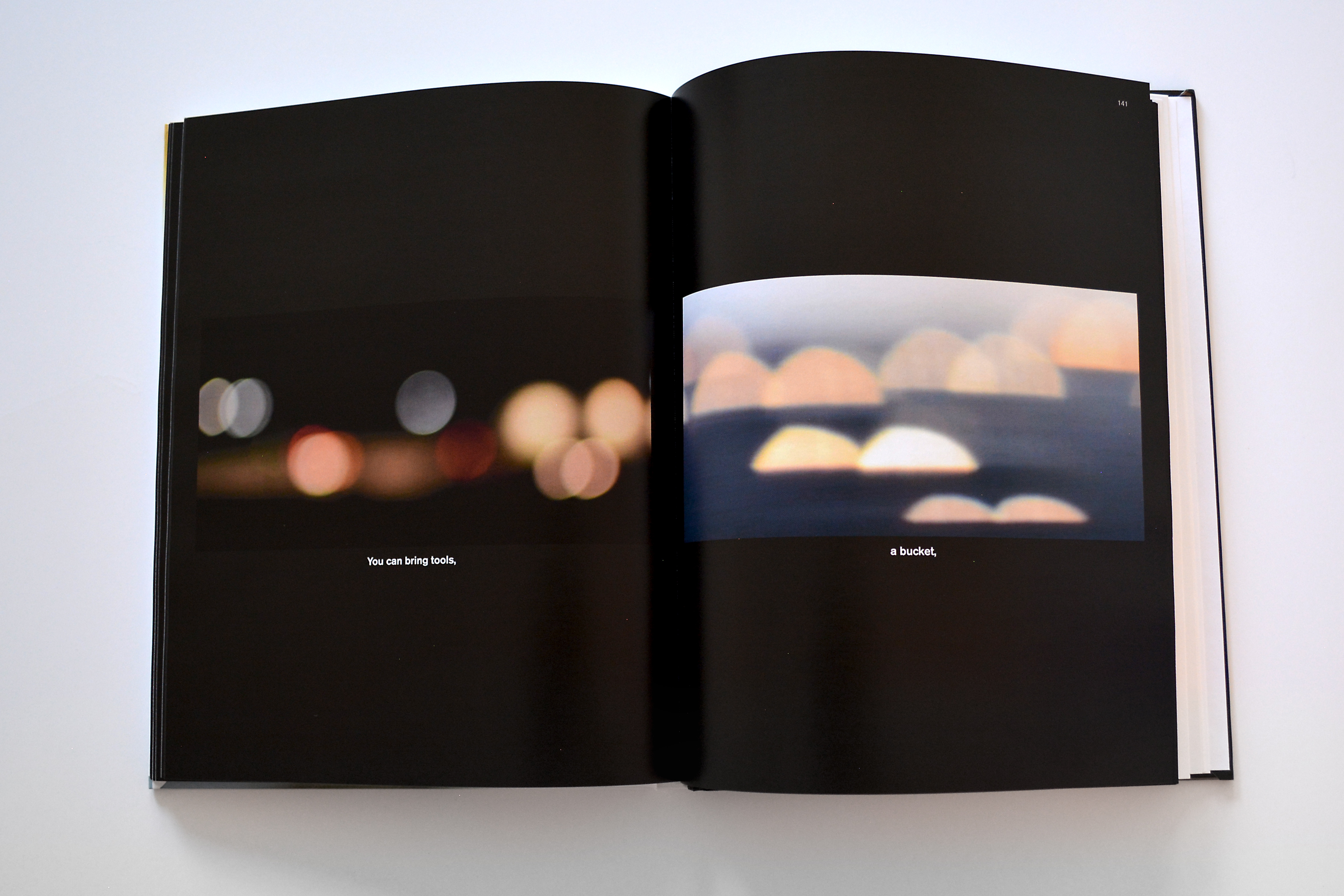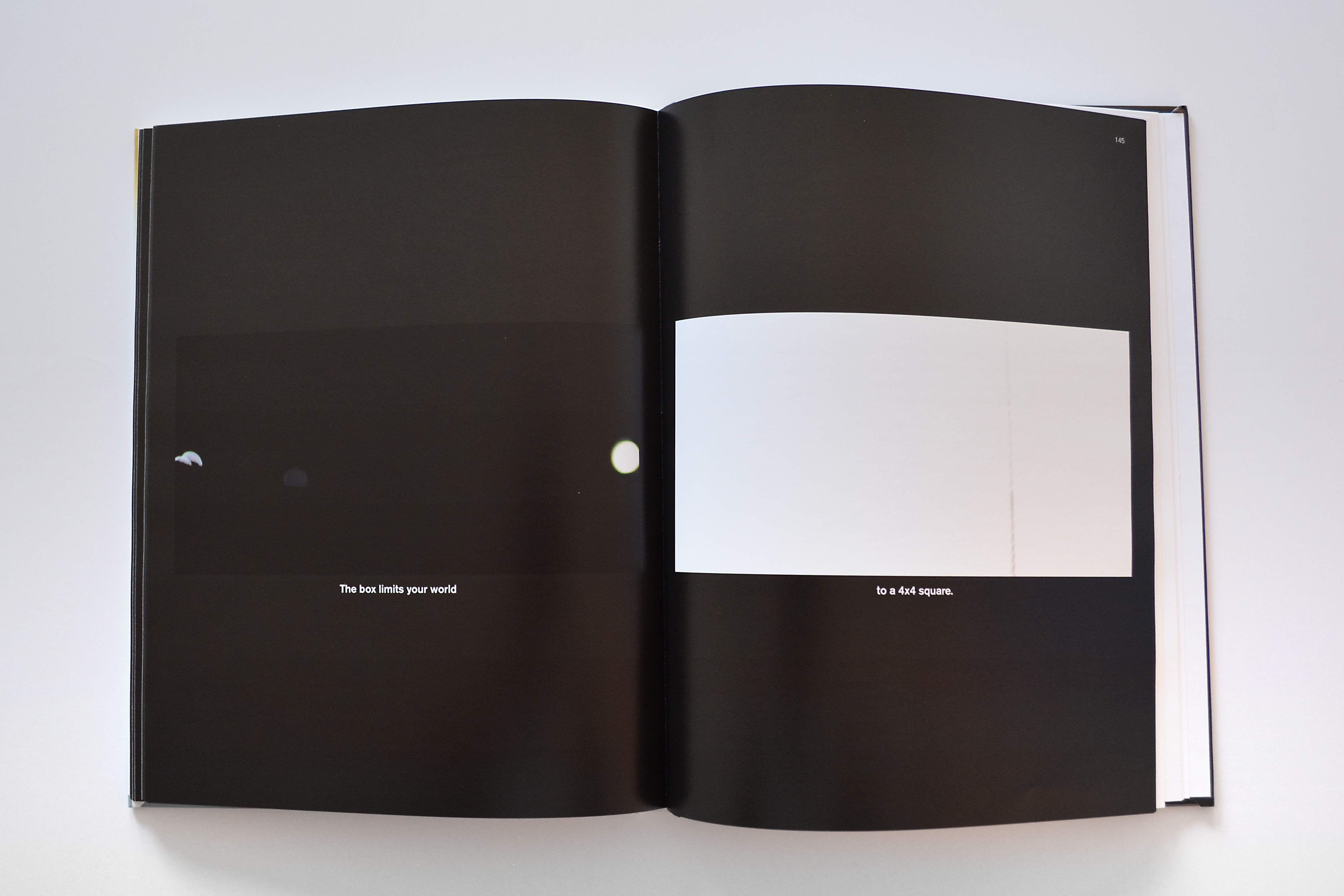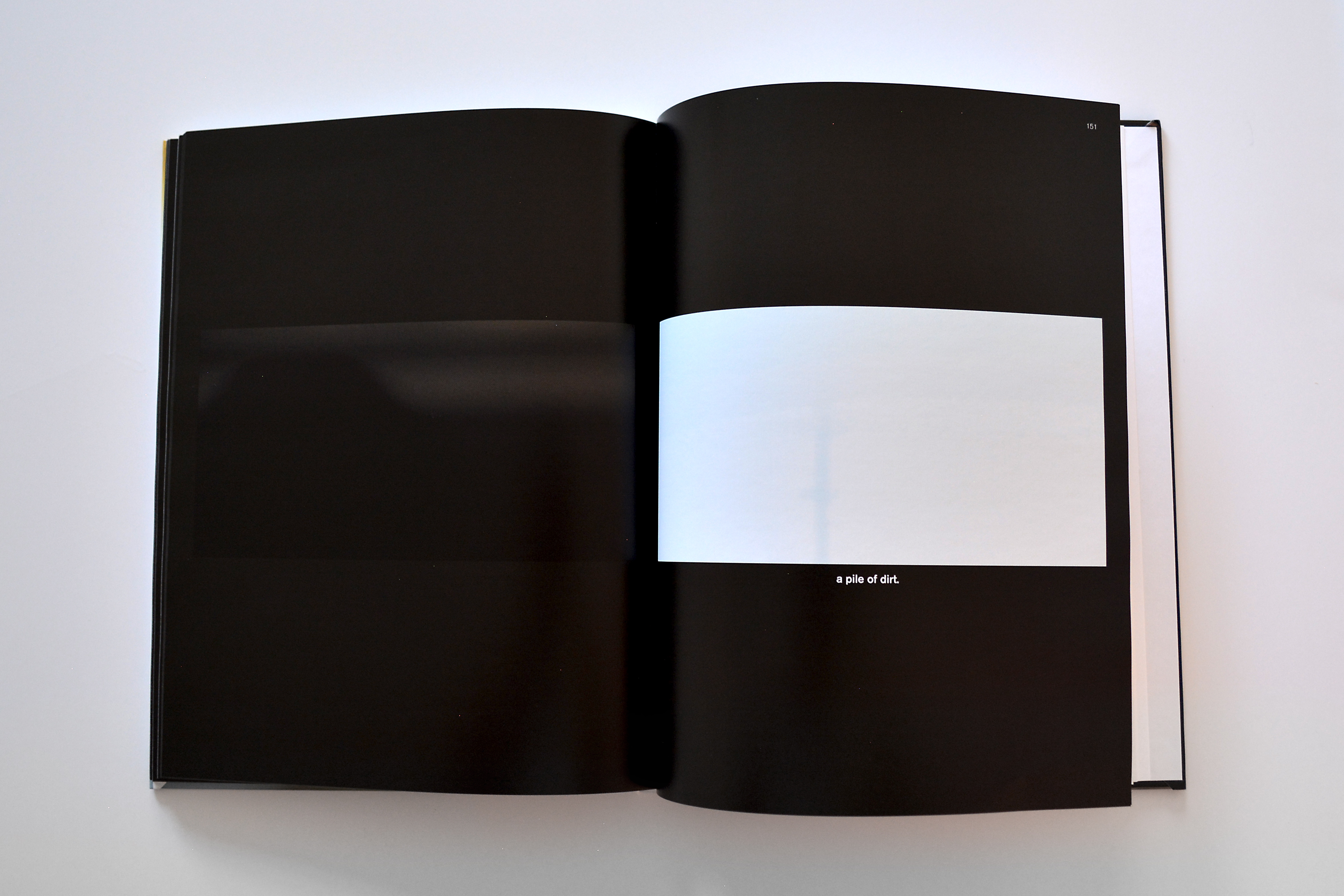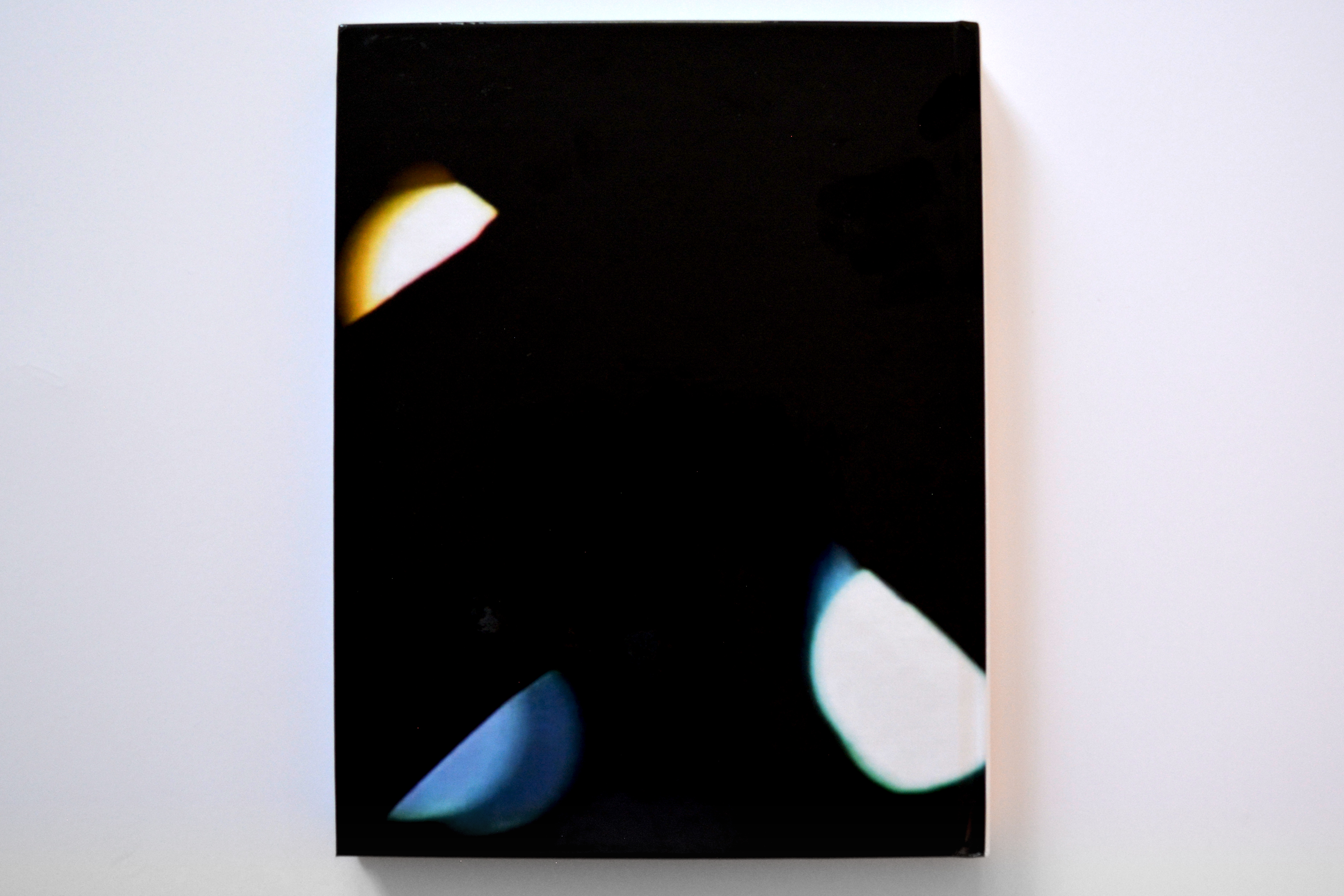 Hardcover: 167 pages
Printing: Full-Color
Printer:
Lulu
I investigated the mundane experience of the car ride and transformed it into a set of phenomenological studies. Through video and sound, I sought to create an experience rather than document an experience. The work sets up a world or landscape for participants to inhabit and bring their own context into. This culminated into a 7 minute phenomenological film:
_ stretch
that won an Honorable Mention at SF Design Week 2021.
A project presented to the graduate faculty of California College of the Arts in partial fulfillment of the requirements for the Degree Master of Fine Arts in Design
---
Fog Inquiry
Book Design, Designer
2020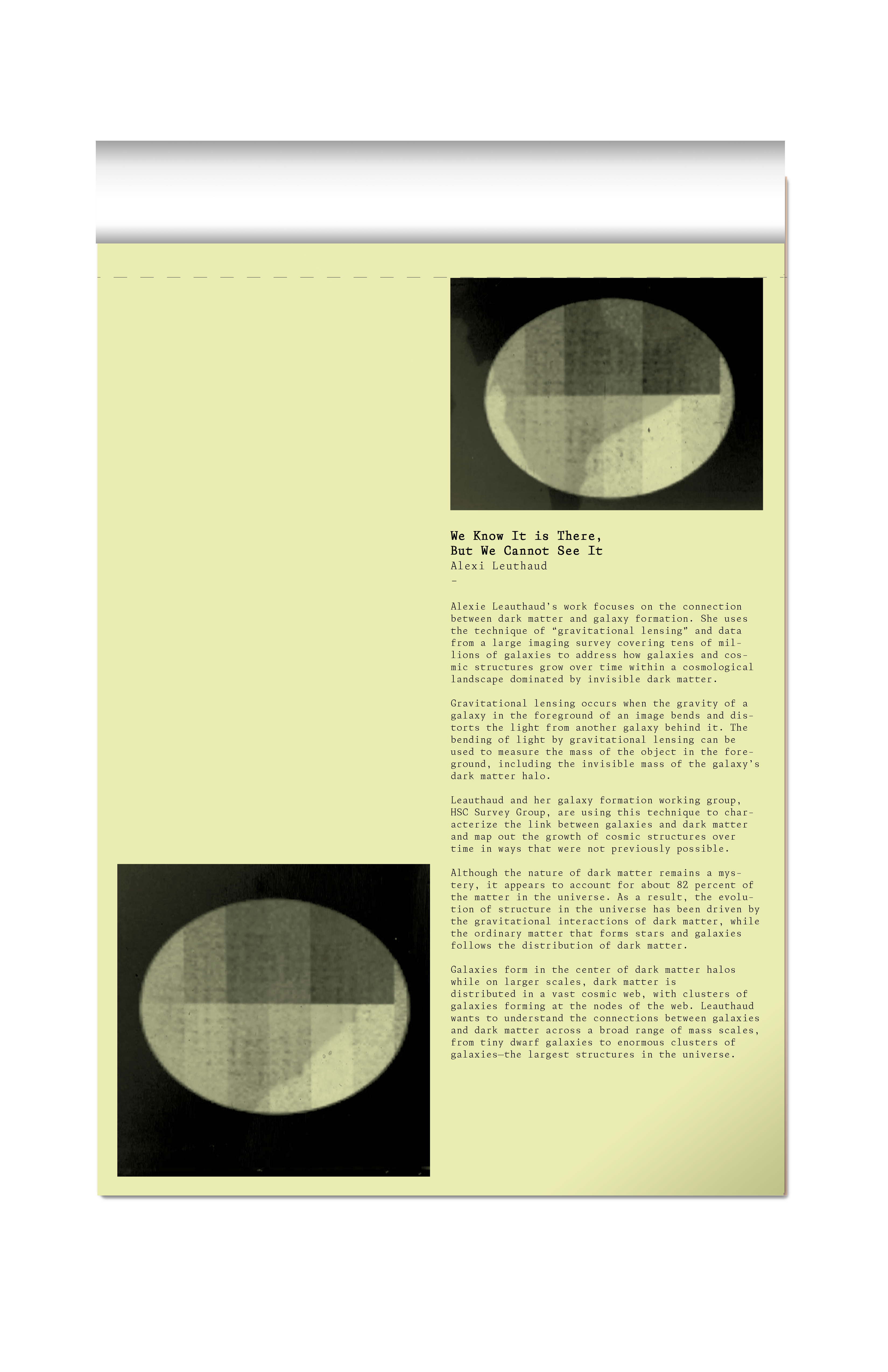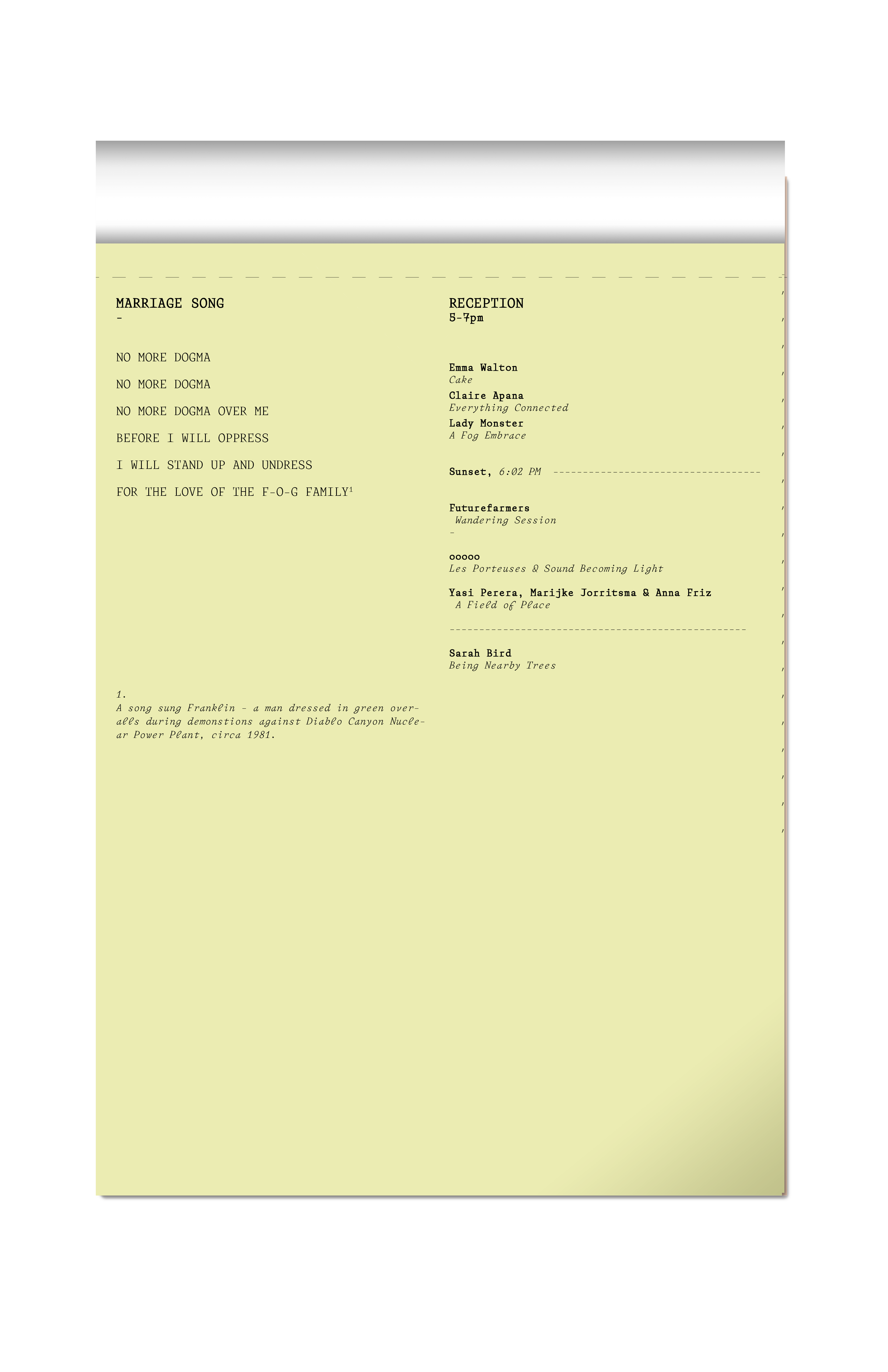 Prong fastened: 104 pages
Printing: self-printed ink-jet
Stock: NCR 3-part white, canary, pink
An archival piece made for Amy Franchescini's Future Farmers project "Fog Inquiry". Focused on the concept of the creation of new ideas from overlapping conversations. It incorporates the text from the pamphlets given on-site.
---
Encyclopedia of The Five
Book Design, Designer, Researcher
2019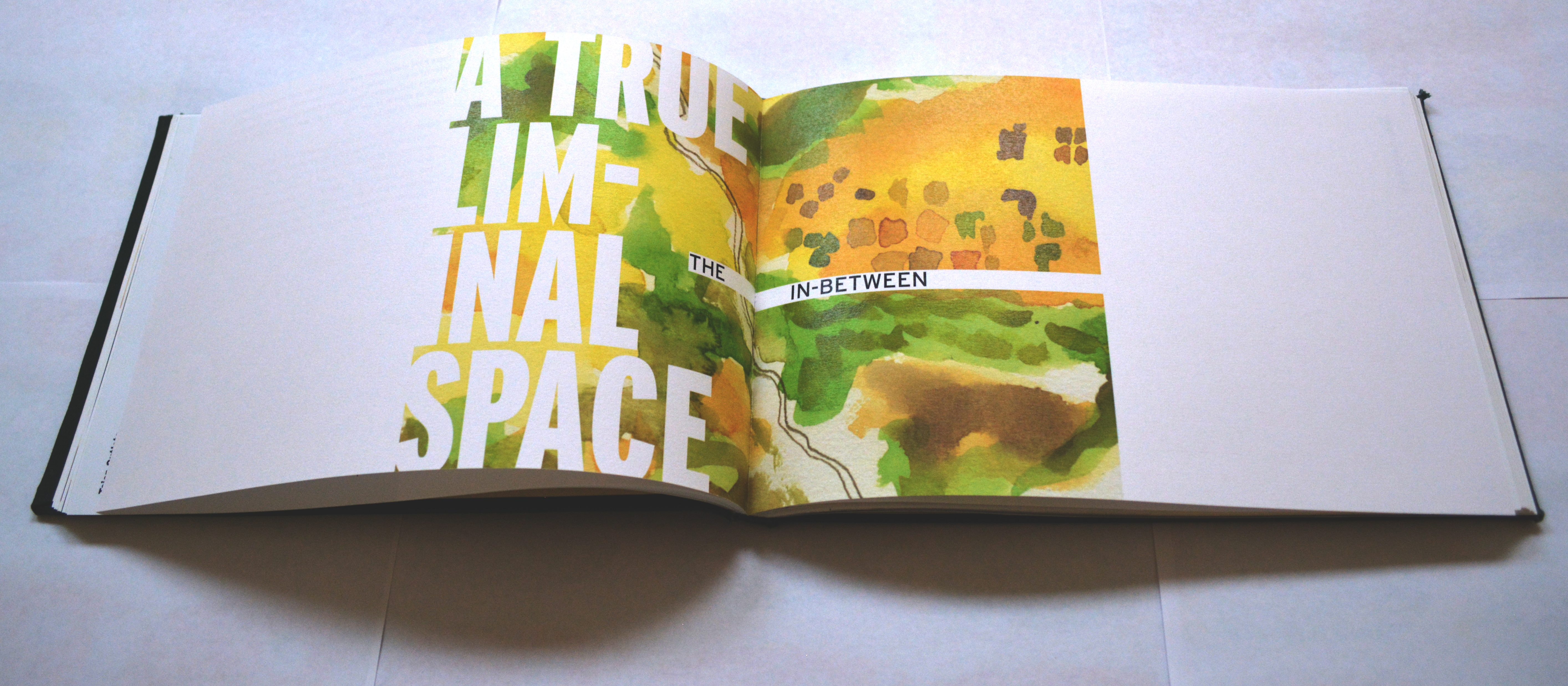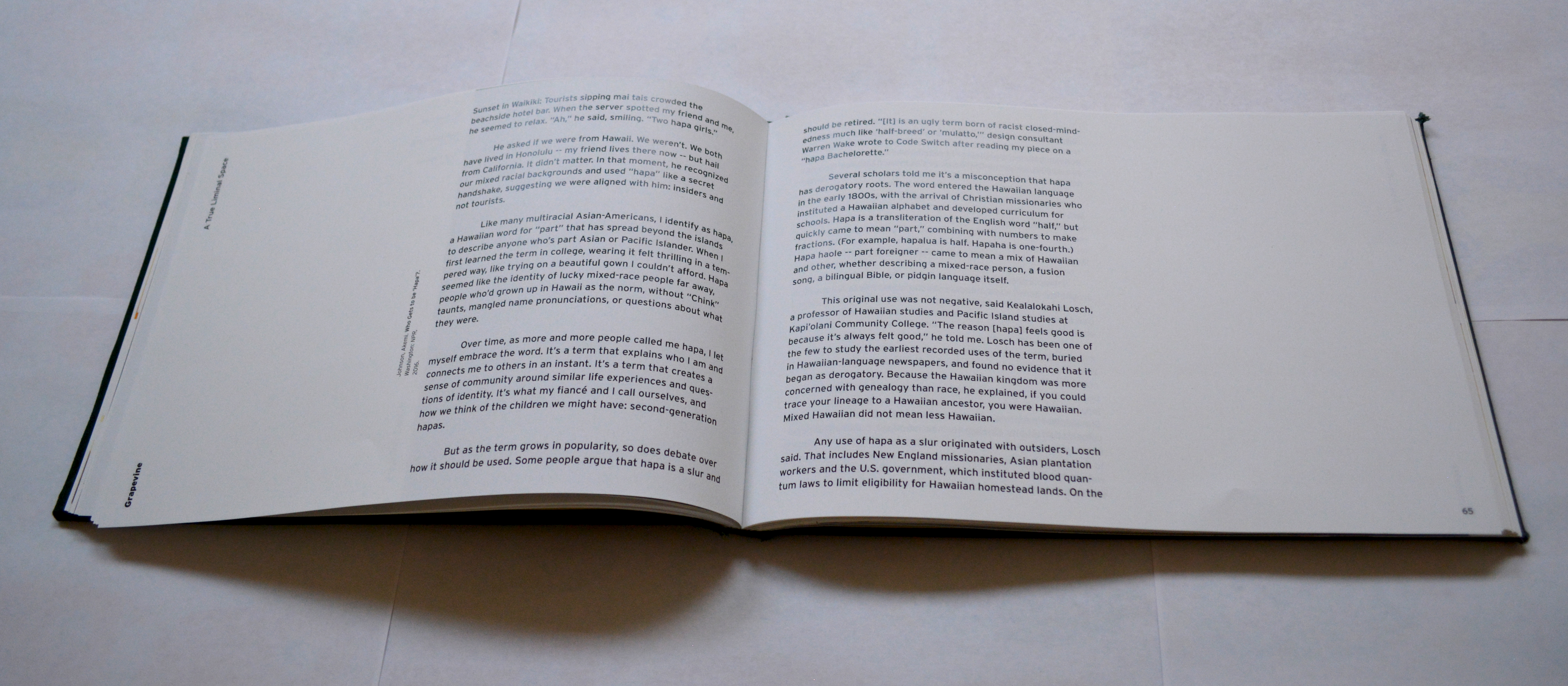 Hardcover: 165 pages, Hand perfect bound
Printing: Full-Color Laser
Printer: Self-printed
This encyclopedia explores the feeling of traveling in a car for 6-10 hours and 383 miles from San Francisco to Los Angeles. Each section traverses the physical road and landmarks as well as the space between destinations and forms of identity.
---
Go on a hike with me
Video,
Book Design, Designer, Researcher
2021


Duration: 2:00
Medium: Charcoal on paper, collage
Source text: Stienstra, Tom, and Ann Marie Brown. "Chapter 7: San Francisco Bay Area." Essay. In Moon California Hinking: The Complete Guide to 1,00 of the Best Hikes in the Golden State, 10th ed., 314–15. Avalon Publishing, 2016.
A map made to capture the feeling of a hike rather than a documentation of it. A play on trail navigation. This was made in the transition into lockdown last year when the best way to get outside was to take a hike in the open air.